Other opportunities

At Mission SLO

Bible lectures from Fr. Jim Nisbet on Tuesday mornings at 10:30 am and 7:00 pm

Rosary prayer group - first Sunday of the month in the chapel at 5:45 pm

online

Spiritual Insights for LGBT Catholics with James Martin S.J. on YouTube

Is religion opposed to science? with Bishop Barron on YouTube

The necessity of self-care with Robert Wicks on YouTube

Online course work from Notre Dame and Boston College

The Church and Immigration




Read about it on the United States Conference of Catholic Bishops site

here


Watch a short video from Fr. Mike

here
​


Go on retreat!
Powered by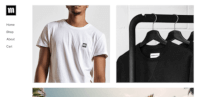 Create your own unique website with customizable templates.
Photo used under Creative Commons from Szhlopp